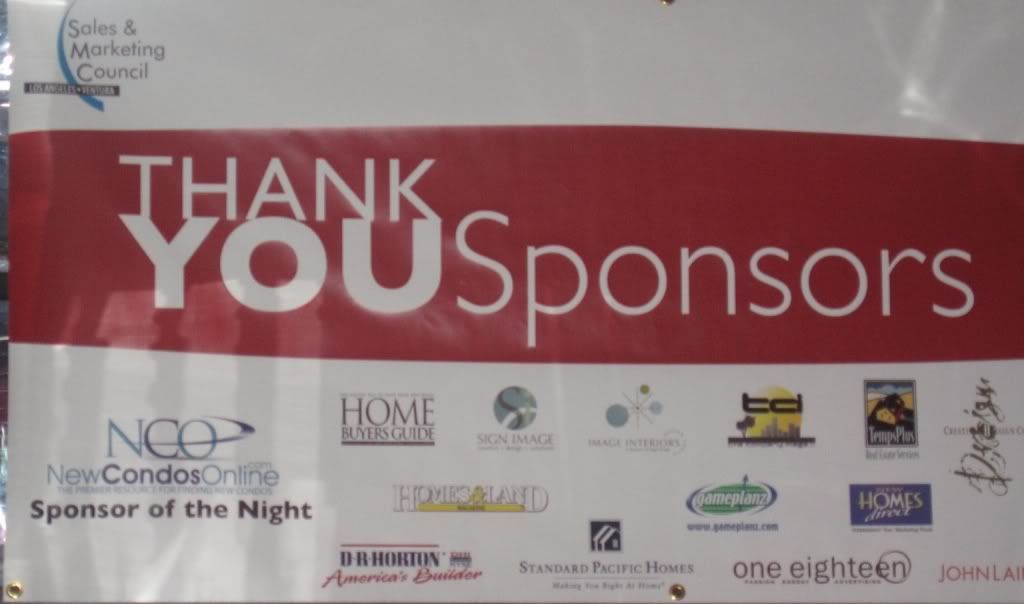 NCO was "Sponsor of the Night" at the Sales and Marketing Council's Speed Networking Event in
Los Angeles last night.We would like to thank Joy from Centex Homes for putting the whole evening together.We were proud to headline the event.In attendance were media companies, major home builders like D.R. Horton and Centex Homes, sales and marketing companies, interior design companies, and many more.
New
Condos
Online actually accepted seven sales and marketing awards on behalf of The Ryness Company.The event in itself was not an awards function as much as it was a networking opportunity for home builders and marketing companies.As the Sponsor of the Night, NCO was given a private area to entertain current clients as well as potential clients.We collected business cards for a special drawing to award a lucky client with a FREE three month listing on
www.newcondosonline.com
The results will be announced later today.