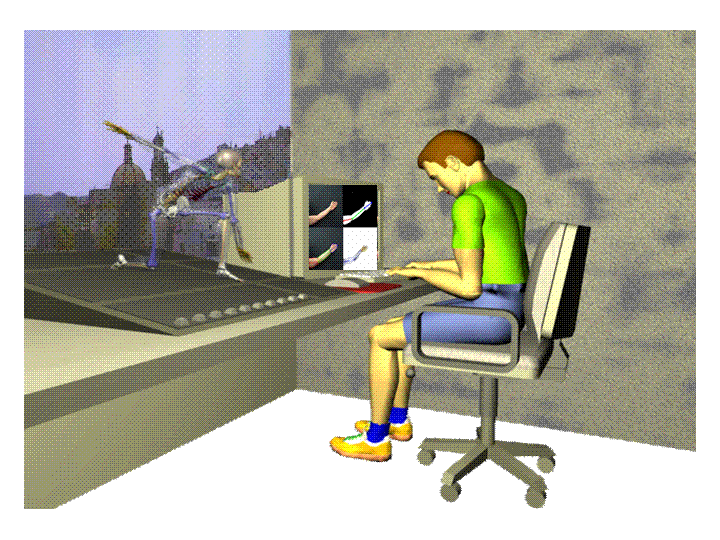 Is technology taking us away from real life? In many cases the answer is "yes". The virtual world used to be comprised of just video games and then morphed into complex role playing games where you truly live the experience of your characters. The technology and graphics have allowed us to become completely absorbed in the virtual reality of the online experiences. From children to adults, we can now experience lives other than our own…things that we would never normally be able to do. Twelve year olds can conquer entire nations and accountants can leads teams of the most elite special operations forces into enemy territory.
Now we have taken the virtual world a step further. Role playing is taking on a new meaning. With sites like Weblo.com, and Secondlife.com people can buy and sell virtual goods and real estate for real money. You can buy cities, land, castles, and condos for real money. Obviously the way to make money is to finds ways to increase to value of your virtual asset and resell for a hefty profit. Are we so worried about the real estate market that we are buying virtual property rather than real property? It is amazing to me how so many people have so much time on their hands…I must be doing something wrong! On the other hand, if I did have more time I think I would like to live real life and accomplish real goals rather than virtual ones.
Obviously the virtual world and online space has drastically affected the real estate industry and the way we market and sell condos. Now that more than 80% of people use the Internet as their primary search tool, builders and real estate marketing firms are quickly riding the learning curve towards more cost effective marketing. Some however are still fighting the obvious. As cost conscious as home builders and developers are, so many would rather spend thousands in the paper and local print media rather than spend a few hundred dollars for online exposure. There are still real estate professionals that will attend conferences, listen to all the positive feedback and excitement over marketing new condos online, and still remain stubborn about where they spend their marketing dollars. It is only a matter of time though until those that have not turned to the virtual world embrace it.
Real estate professionals can't remain in 1995 forever…not even in the virtual world! More and more builders and media firms will be transferring larger portions of their budgets towards online media and website listing services. The days of the MLS are over…people need more information, detailed images, floor plans, videos and real estate web television. People want information and a community atmosphere. All of this has to have balance though because the end goal for marketing new condos online is to capture registrations and turn them into sales.
The best ways for portals like NewCondosOnline.com to make this happen are the following:
Continually providing a streamlined process for buyer to reach the sales team
Educating sales teams about online leads and what it takes to close them
Providing those sales teams with more tools to close these leads
The tools that need to be provided other than the basic education for sales teams include: better tracking systems, better registration systems, and better ways to continually market to those leads after they are captured. Simply capturing the leads is only the first step. Online buyers are a few months out from purchasing so the sales teams at these condo projects need effective ways to keep them interested and get them into the sale office.
NewCondosOnline.com just partnered with Juice Media to do just that. Juice media provides innovative email and video marketing that is designed to keep these buyers interested and in the know about the development. This is extremely important for pre-construction pre-sales where the purchasing timeline might be longer. Once the lead is capture, we will have the capability to generate email based videos that keep them informed. The idea is to make the job of the sales team easier.
The only way to capture the attention of the skeptics is to show the full value of bringing in the leads and showing that they can close. Showing click throughs to the project's website is apparently not enough…no matter how many. The reason that the skeptics don't care about the website traffic is because they don't understand that the traffic if generating registrations. When the traffic comes from listing sites, most of the skeptics, though they spent money on a fancy website, are not set up to track incoming traffic through to registrations and phone calls. Therefore, the listing site does not get credit for the traffic that turns to sales unless the destination site is set up to track it.
Unfortunately, we can't wait for the skeptics to catch on…we have to provide them everything we can to prove that the internet is the best resource for marketing and selling new condos.