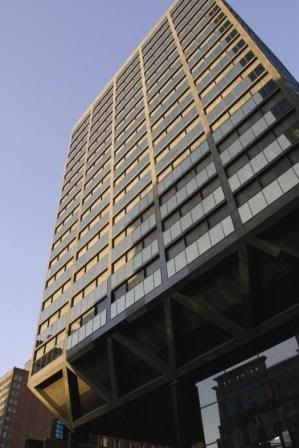 We are proud to introduce WallStreet Tower in Kansas City. Kansas City is experiencing rapid growth right now and this new tower is an amazing additional to the city. This is downtown living from an exhilarating perspective. Enjoy breathtaking views, distinctive floor plans, secure covered parking and fabulous amenities.
WallStreet
Tower
is a new level of living. With 144 units ranging from $250,000 to $650,000, there is a unit type for everybody. Townsend is the builder and they also have some great other residential projects around the country. The location at 1101 Walnut puts you right in the middle of everything in Kansas City. Come see more about
WallStreet Tower Here
and look for them in our next "Hot Properties" Newsletter.